PETRONAS LUBRICANTS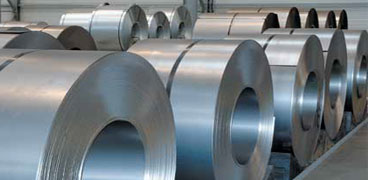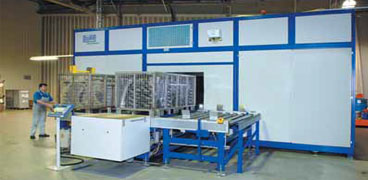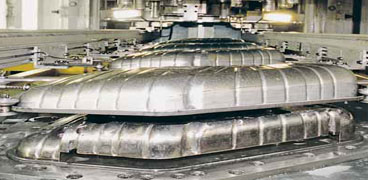 PETRONAS LUBRICANTS INDIA PVT LTD is wholly owned subsidiary of PETROLIAM NASIONAL BERHAD a Malaysia's National Oil company. PLI is the union of two respectable lubricant and functional fluids companies – FLSelenia Italy and PETRONAS' own Lubricant Unit. As a result, this has sparked off a new organization that is structured and focused on offering the best lubricants and functional fluids to the world with experience of over 100 Years. The binding and driving factor behind PLI is its commitment to its role as a Fluid TechnologySolutions™ company for today and tomorrow.
PETRONAS has a revenue base crossing USD 100 Billion it is on 68th position on Global Fortune 500 organization and is considered in Top 15 oil and gas multinational.
PETRONAS offers wide range of industrial as well as Automotive lubricants catering various segments of the industry. In India we are into Manufacturing , Distribution and Marketing of Lubricants for all segments of industries such as Engineering, Chemical, Auto & Auto ancillary , Mining ,Construction , Port ,Container forwarding stations ,Textile Industries etc. Company have wide range of products including Hydraulic oils, Industrial Gear oils, General Machinery oils, Heat transfer oils, Extreme pressure/ High Temp greases, Quenching oils, Pneumatic oils, Neat and Soluble cutting oils, , Rust Preventives , Dewatering compounds, Compressor oil, Engine oil, Transmission oil , Synthetic Gear oils and Specialty products.
We are having some specialty products from PETRONAS for your various industrial applications and construction / mining equipments such as Crushers, Mixers, Back Hoe Loaders, Dumper, Tipper, Loaders, Graders, Excavators, Compressor , Reach stackers, Cranes etcetc and as a company we are able to supply the products across India no matter whatever quantity is. Our products are approved / meet the spec of major OEM such as Cargotec (Kalmar &Indital), Mercedes, Scania , Volvo , MAN, MTU, Cummins etc etc.
WHY PETRONAS
STRONG R&D and OEM RECOMMENDATIONS - Petronas lubricants have strong R&D team who work closely and being relied on by renowned OEM's like FIAT, Volvo, Mercedes, MTU, Siemens, Wartsila, Doosan,Case, NHI, Telcon, Cummins , GE, Siemens etc.
LARGEST GROUP III BASE OIL MANUFACTURERS - Petronas lubricant uses its own ETRO Group III Base oils which has exceptional properties leading to benefits of Fuel economy, Long Oil life, High equipment life , Low voltality , High Viscosity Index , excellent oxidation resistance and low maintenance costs.
TIMELY DELIVERIES - With 4 major warehouses, 32 Depot locations and strong logistic team assure timely deliveries. A flexible supply chain is in place to optimize cost and product availability between our Manufacturing plants in India and base oil supply chain from Malaysia. PLI , of which PETRONAS Lubricants India is a part, today , is an organization with a very strong Automotive OEM focus by way of appropriate technology and a global supply chain including the world's largest GR III + (synthetic ) base oil refinery in Malaysia, thus providing us pole position to serve the specific needs of the industry globally.
VALUE ADDED SERVICES - In Line with our philosophy, "We succeed only if you do"; Petronas will support your company, in areas of Technical expertise, HSE, Staff training programs in addition to the below services:
Periodic Oil Condition Monitoring by "PETRONAS Lubricant Diagnosis" for your machine to avoid sudden breakdown and increase the machine and oil life.Spl courier arrangement to collect the used oil samples from the customer plant / office .